Academic Support
Whether you live on or off campus, UCLA Residential Life seeks to give you access to additional resources to ensure your academic success. Learn from your peers and take advantage of some of the great academic resources and support available to you, right where you live.
Places to Study
Study Spaces on the Hill
Epicuria at Covel: Open every day 10 PM to 2 AM
Sproul Landing Living Room & Hedrick Study: 24 Hour Study Space
Reservable Individual & Group Study
Reserve a space to study or to take an online exam. Check out all the available study spaces.
Places to Print
"WEPA" Print Station Locations
Bradley International Hall - Dashew Center
Covel Commons - Lobby
De Neve - Front Desk Lobby
De Neve - Learning Center (Third Floor)
Hedrick Hall - The Study
Hitch Suits - Study Space
Rieber Hall - Lobby
Sproul Hall - Lobby
Sproul Landing Living Room
Sunset - Learning Center (By the Mailroom)
Faculty-in-Residence
UCLA Residential Life gives you unprecedented access to world class faculty living among students in the residence halls. Get to know the Faculty-in-Residence outside the classroom and learn more about the amazing work of UCLA professors.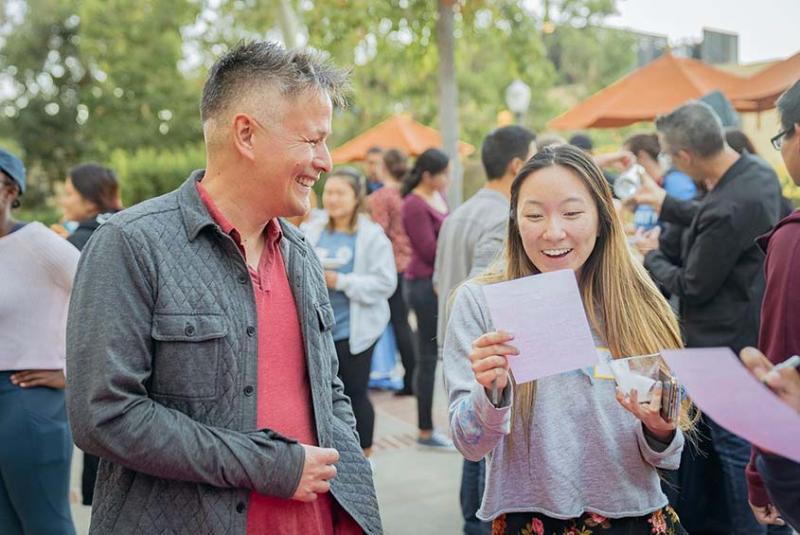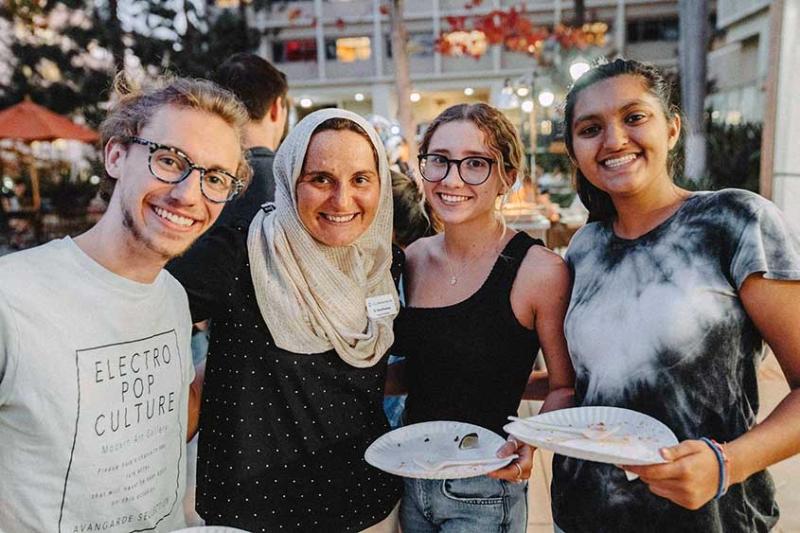 Meet our Faculty-in-Residence
Dr. Bharat Venkat
bvenkat@g.ucla.edu
UCLA Institute for Society & Genetics / History
De Neve West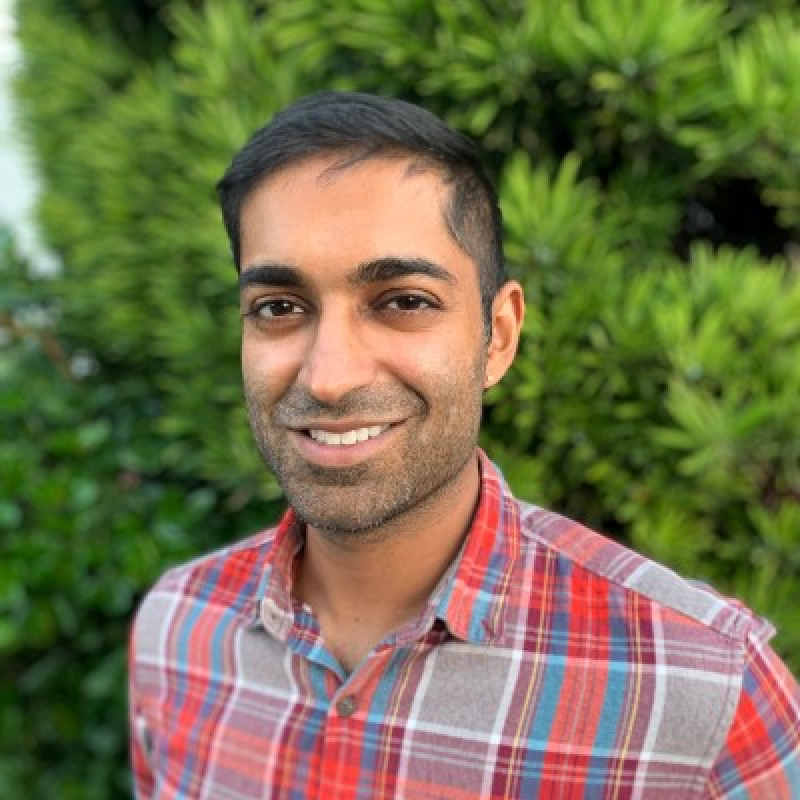 Dr. Bridget Callaghan
bcallaghan@ucla.edu
Psychology
Rieber Vista
Dr. Bridget Callaghan is an assistant professor in the Department of Psychology where she directs the Brain & Body Lab. In her lab, Bridget and her students study how early experiences (particularly with caregivers) get under the skin to influence mental and physical health across the lifespan. Using a diverse range of tools such as brain imaging, heart rate monitoring, and gastrointestinal microbiome analyses, as well as behavioral observations of parents and children, and cognitive tasks, Bridget's research is aimed at creating personalized mental and physical interventions and supports for people who are struggling after early caregiving adversity.

Bridget was born in Sydney Australia and received her undergraduate BA degree in Psychology and her Ph.D at the University of New South Wales before moving to the USA in 2014 to complete her postdoc at Columbia University. Bridget moved to sunny Los Angeles in 2019 with her husband Beau, and her fur baby (Vinnie). Bridget and Beau welcomed their smiley son Freddie to the world in April 2021. Bridget, Beau and Freddie love to spend time at the beach, at the UCLA pool, and taking long hikes. Vinnie nearly drowned in a water outlet on Christmas Day 2019 (Bridget had to dive in to save him) and so does not partake in water based activities (he also does not like garden sprinklers). Freddie likes to get tickled and laugh.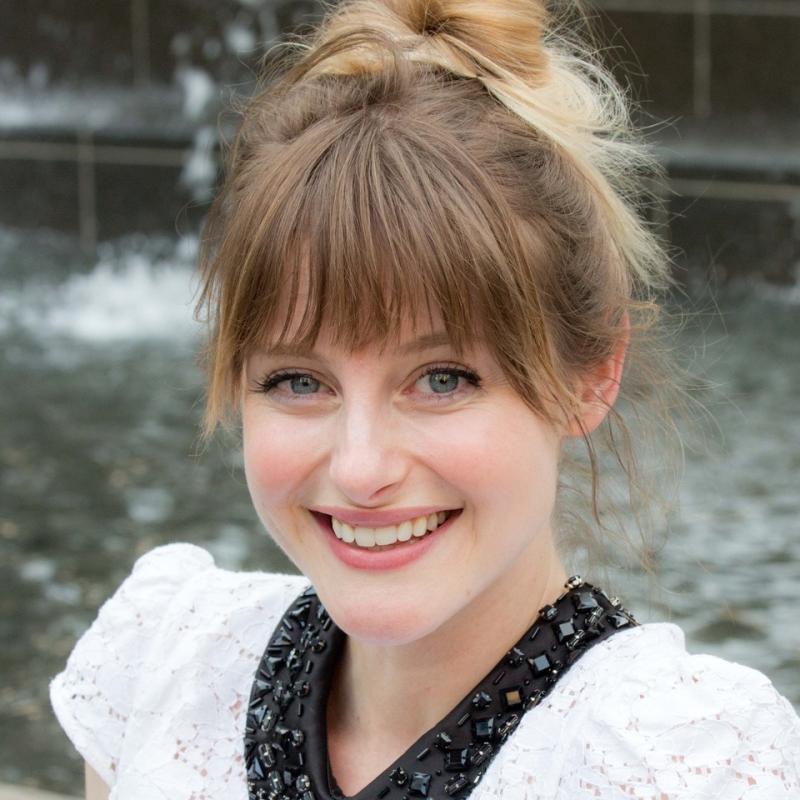 Dr. Charlene Villaseñor Black
cvblack@humnet.ucla.edu
Art History & Chicana/o Studies
Sproul Cove and Landing
Charlene Villaseñor Black, whose research and teaching focuses on the art of the Hispanic world, is Professor of Art History and Chicana/o Studies, and the recent recipient of UCLA's Gold Shield Faculty Prize for Academic Excellence (2016). She is Associate Director of the Chicano Studies Research Center, and Editor of Aztlán: A Journal of Chicano Studies, the leading journal in the field. Since 2011, she has served as Faculty in Residence in Sproul Hall, also advising the Chicano/Latino theme community. She publishes on the politics of religious art and transatlantic exchange, as well as on contemporary Chicana/o art. Her widely reviewed book, Creating the Cult of St. Joseph: Art and Gender in the Spanish Empire, was awarded the College Art Association Millard Meiss prize. Other recent publications include her edited book, Tradition and Transformation: Chicana/o Art from the 1970s to the 1990s, and articles on portrayals of Sor Juana Inés de la Cruz, race and the historiography of colonial art, enconchado paintings, gender and Hispanic art, early modern art and global trade, and teaching contemporary Chicana/o art. She has held grants from the ACLS, Fulbright, Mellon, Woodrow Wilson, and Getty Foundations, as well as the National Endowment for the Humanities. Her upbringing as a working class, Catholic Chicana/o from Arizona forged her identity as a border-crossing early modernist and inspirational teacher.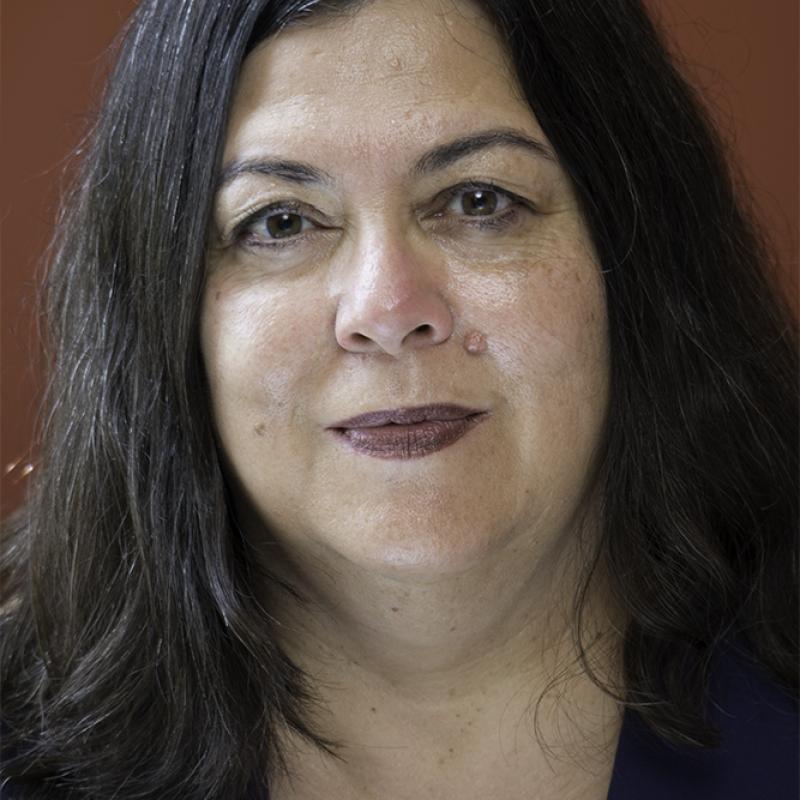 Dr. Christopher Hanscom
hanscom@humnet.ucla.edu
Asian Languages and Cultures
Hitch Suites
Chris Hanscom is an associate professor of Korean literature and acting chair of the Department of Asian Languages and Cultures, and teaches courses on modern Korean literature and on topics in Korean film. His current research focuses on three areas, all in the context of the history of colonialism: modernist fiction in 1930s Seoul; race and racism under Japanese empire; and the relationship between science and literature across twentieth-century East Asia.

After a B.A. in English from Cornell University and study abroad in Korea, Chris (a native of Maine) moved to the West coast for the first time and completed a Ph.D. in Korean literature and culture at UCLA. After a post-doctoral fellowship and some snowy weather at Harvard University and three years of teaching (and more very snowy weather) at Dartmouth College as an assistant professor, he was happy to recently return to UCLA and the great city of Los Angeles.

When he's not teaching or working on a piece of writing, Chris is usually spending time with his wife Carol, a professional chef by training, and their three daughters. He is always looking for recommendations on good books and good food.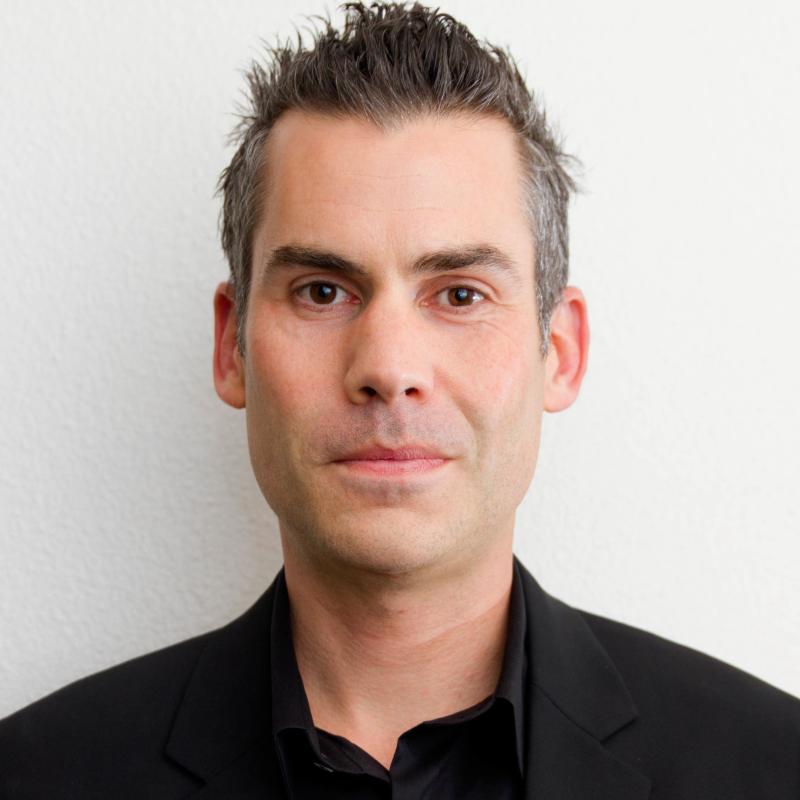 Dr. Desi Small-Rodriguez
desisr@soc.ucla.edu
Sociology and American Indian Studies
Saxon Suites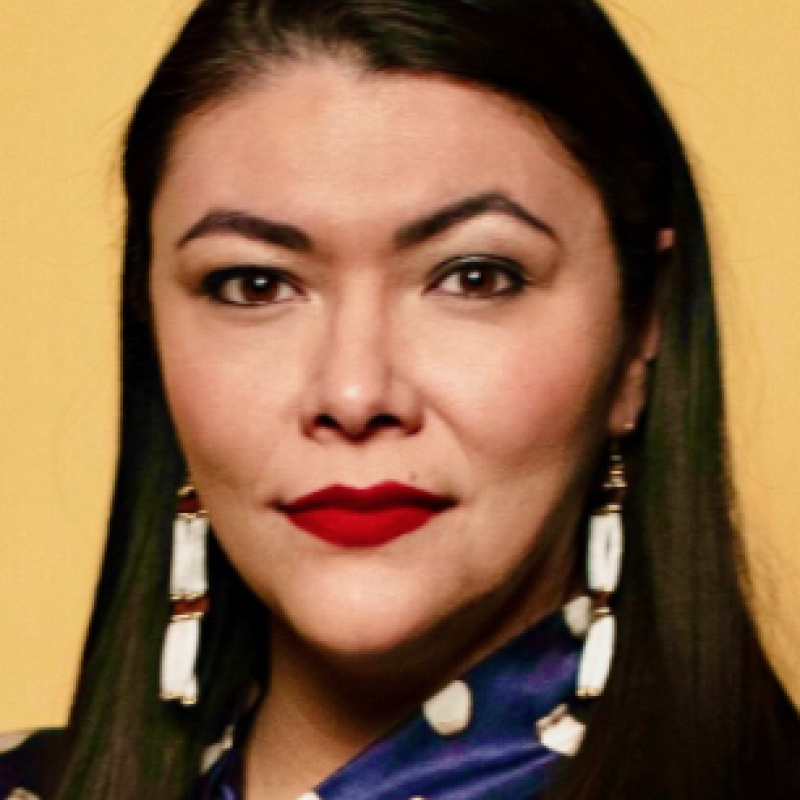 Dr. Eddie Cole
cole@gseis.ucla.edu
Education
Rieber Hall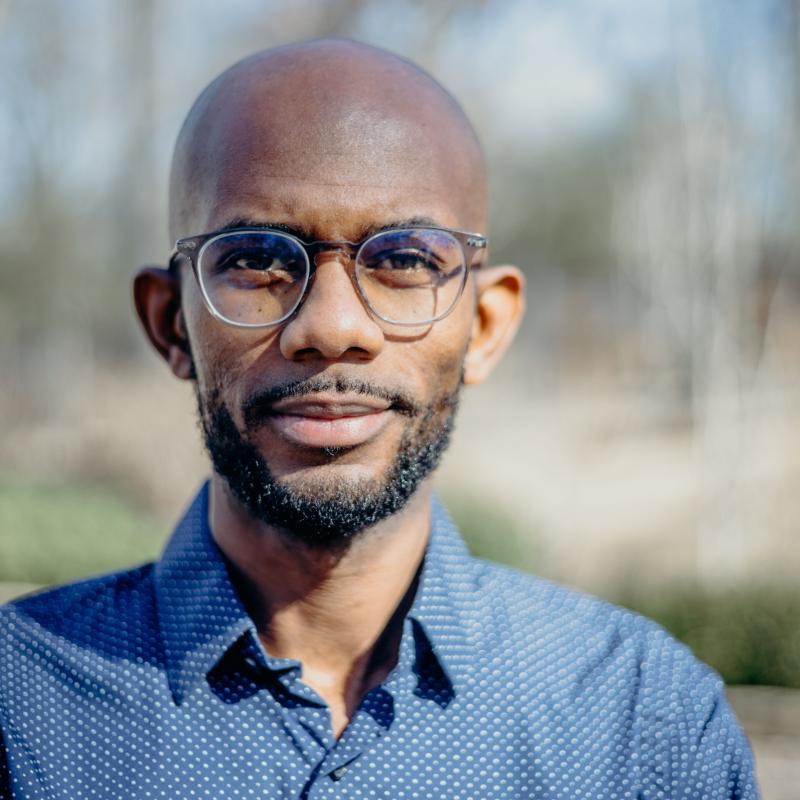 Dr. Genevieve Carpio
gcarpio@chavez.ucla.edu
Chicana/o Studies
Sproul Hall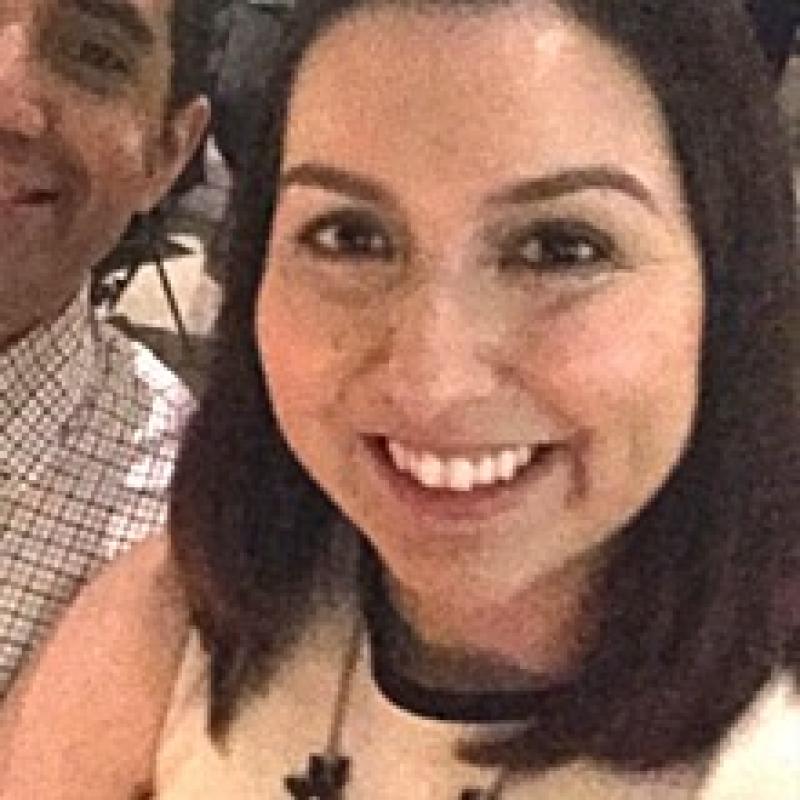 Dr. Irene Chen
ireneachen@ucla.edu
Chemical and Biomolecular Engineering
Olympic Hall
Irene Chen is an associate professor in Chemical and Biomolecular Engineering at UCLA. She grew up in San Diego, graduated with a bachelor's degree in Chemistry from Harvard, and earned an M.D. from the joint Harvard-M.I.T. program and a Ph.D. in Biophysics at Harvard. Her laboratory studies nanoscale synthetic biological systems to learn about the transition from non-living to living systems and to develop alternative antimicrobial agents. Her spouse, Michael Schindlinger, grew up in New York and attended Berklee School of Music before earning his Ph.D. in Organismic and Evolutionary Biology at Harvard. Their two sons, ages 5 and 10, excel at keeping things silly.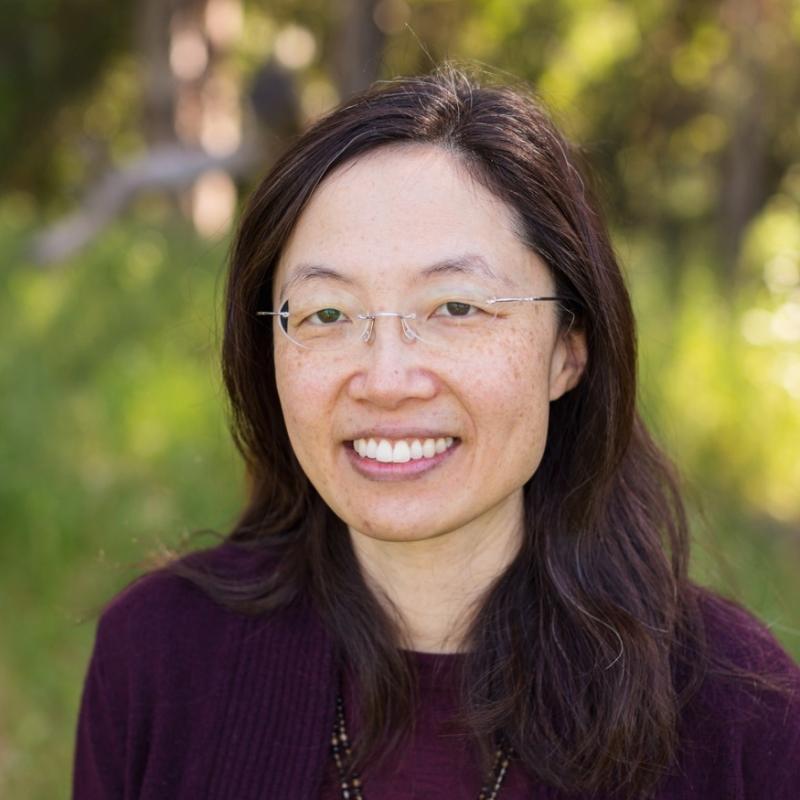 Dr. Jen Silvers
silvers@ucla.edu
Psychology
De Neve Towers
Jen Silvers is an assistant professor in the Department of Psychology where she teaches courses on developmental psychology, emotion and neuroscience. Jen also directs the Social Affective Neuroscience and Development Laboratory, where she and her lab members use neuroscience tools to understand the effects of stress and social relationships on the emotional brain in children and adolescents.

Jen grew up in Bethesda, MD and earned B.A. degrees in Psychology and Cognitive Science at the University of Virginia. After spending two years working as a research assistant at the National Institute of Mental Health in Washington, D.C., Jen completed her Ph.D. and postdoctoral training at Columbia University in New York. Nine years in New York City left Jen with a strong appreciation for bagels and public transportation, but also with an even stronger desire to never walk her dog through snowdrifts again (thanks, LA!).

Jen and her husband, Jason, have a dog child, Sally, and two human children, Ellie and Sebastian. Sally, Ellie and Sebastian enjoy getting all kinds of attention from UCLA students and proving to Jen that she knows a lot less about development than she thinks. The Silvers Buhle family loves all of the joyous things that LA has to offer, especially food, film, art and nature.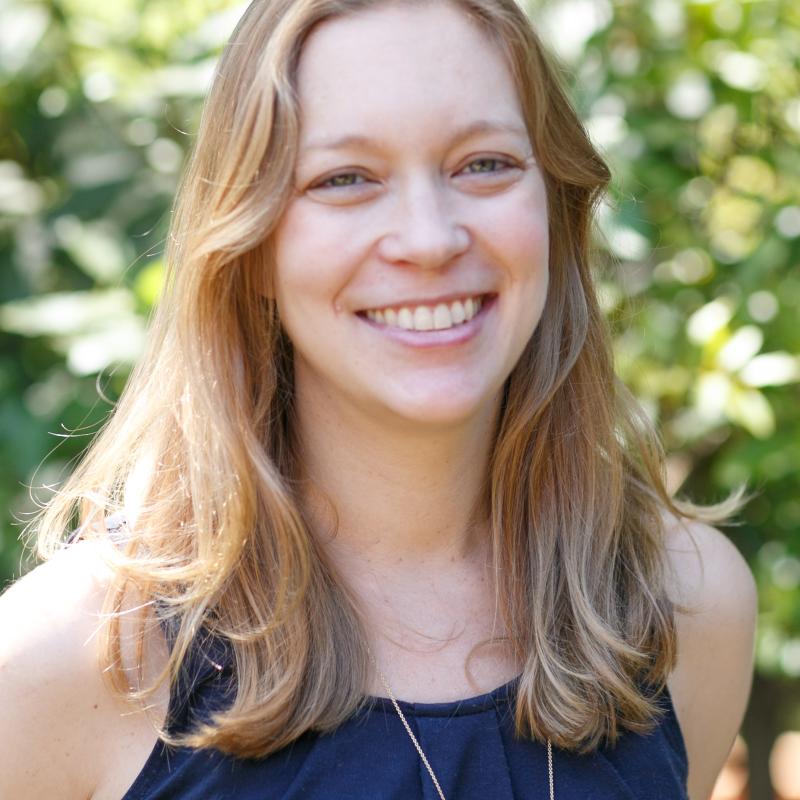 Dr. Jessica Harris
jharris@gseis.ucla.edu
Education & Organizational Change
Delta Terrace
Dr. Jose Loya
JoseLoya@luskin.ucla.edu
Public Affairs
Delta Terrace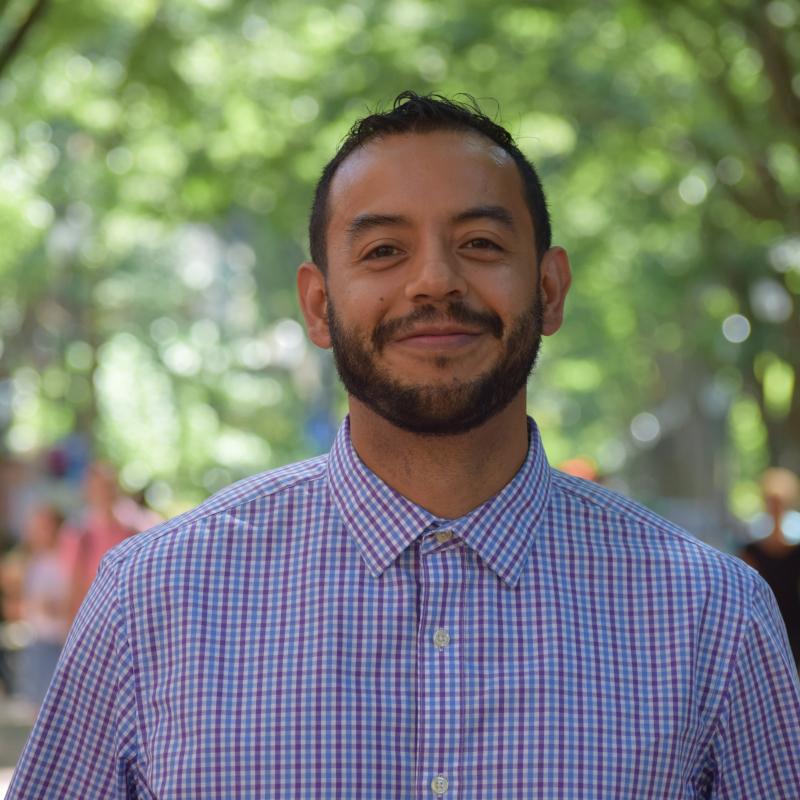 Dr. Michelle Liu Carriger
mcarriger@tft.ucla.edu
Theater and Performance Studies
Hedrick Summit
Michelle Liu Carriger is an assistant professor of theater and performance studies where she is at work on a book about clothing and performance of self in everyday life by examining fashion controversies in 19th century Britain and Japan. In addition to this research, she is a longtime practitioner of the Japanese Way of Tea and occasional theatre maker. Dr. Carriger teaches Theater history and performance theory with specialities in fashion, reenactment, Japanese performance, feminist and queer theories.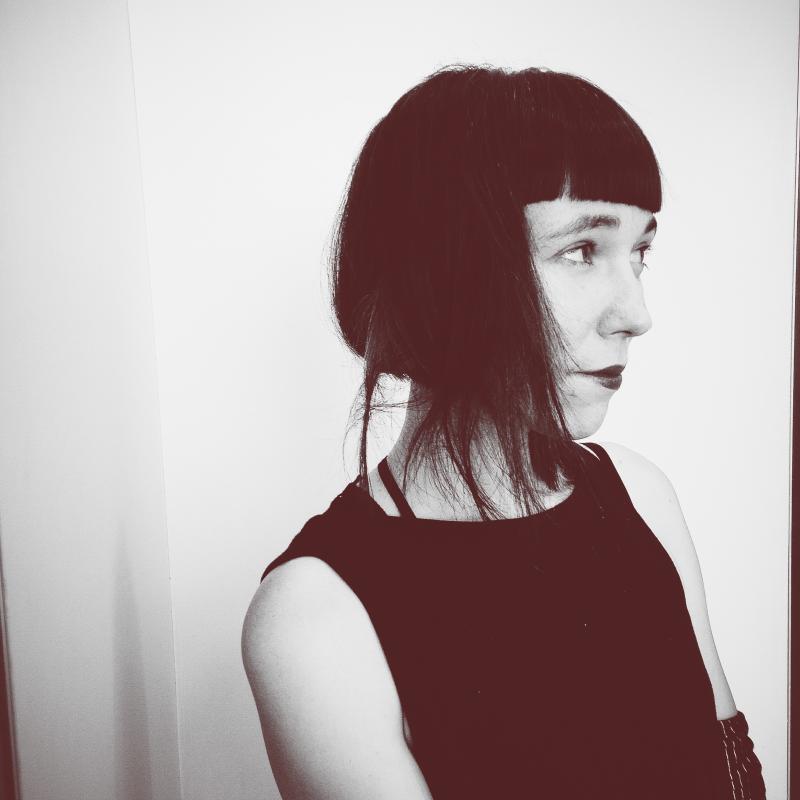 Dr. Miryung Kim
miryung@cs.ucla.edu
Computer Science
De Neve East
Miryung is a Full Professor in Computer Science at UCLA. She received her B.S. in Computer Science from Korea Advanced Institute of Science and Technology in 2001 and her M.S. and Ph.D. in Computer Science and Engineering from the University of Washington in 2003 and 2008 respectively. Between January 2009 and August 2014, she was an assistant professor in Electrical and Computer Engineering at the University of Texas at Austin. She also spent time as a visiting researcher at Microsoft Research in 2011 and 2014. Her research group develops development tools and program analysis techniques to improve programmer productivity and program correctness. She studies professional software engineers in the wild and analyzes open source project data to design novel software engineering tools.

Miryung is a fun mom for her eight year old girl Sophia, a loving wife to her husband Alan, a motivating and demanding cheer leader for her graduate students, and an active skateboarder who has enjoyed long boarding for 10+ years. She enjoys all kinds of good food, loves snacking, and likes going to a cross-fit gym to compensate for her snacking habit. She is passionate about gender equity in the technology field and advancement of minority. She has partnered with Monica Hanna and Markeith Royster to teach Fiat Lux Freshman Seminars: "From Impossible to I'm Possible: Analysis of Impostor Phenomenon."

She lived in Seoul Korea, Seattle WA, Vancouver BC, Austin TX, Munich Germany and LA. Her husband Alan lived in Edmonton Alberta, San Francisco CA, Vancouver BC, Taiwan, Edinburgh Scotland, Hong Kong, Victoria BC, Seattle WA, and Austin TX before moving with her to LA.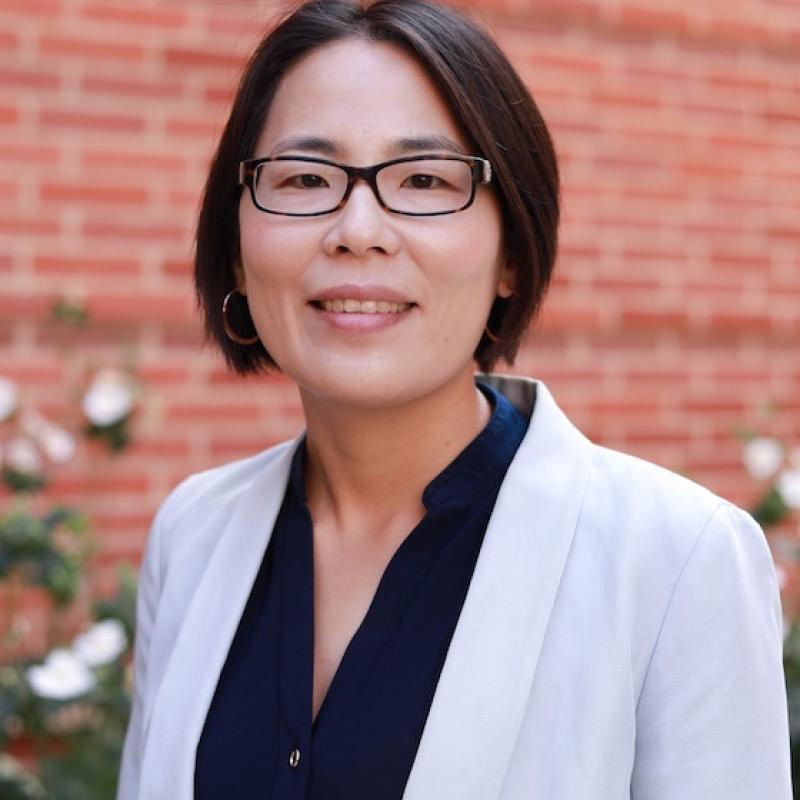 Dr. Nina Eidsheim
neidsheim@ucla.edu
Musicology
Rieber Terrace
Nina Eidsheim (Professor of Musicology, UCLA Herb Alpert School of Music), Sensing Sound: Singing and Listening as Vibrational Practice (Duke UP, 2015) and The Race of Sound: Listening, Timbre, and Vocality in African American Music (Duke UP, 2019); co-editing Oxford Handbook of Voice Studies (June 2019); Co-editor (with Josh Kun and Ronald Radano) of the Refiguring American Music book series for Duke University Press; recipient of the Mellon Foundation Fellowship, Cornell University Society of the Humanities Fellowship, the UC President's Faculty Research Fellowship and the ACLS Charles A. Ryskamp Fellowship. She received her bachelor of music from the Agder Conservatory (Norway); MFA in vocal performance from the California Institute of the Arts; and Ph.D. in Musicology from the University of California, San Diego. She's currently collaborating on a book and performance project with composer and trumpet player Wadada Leo Smith.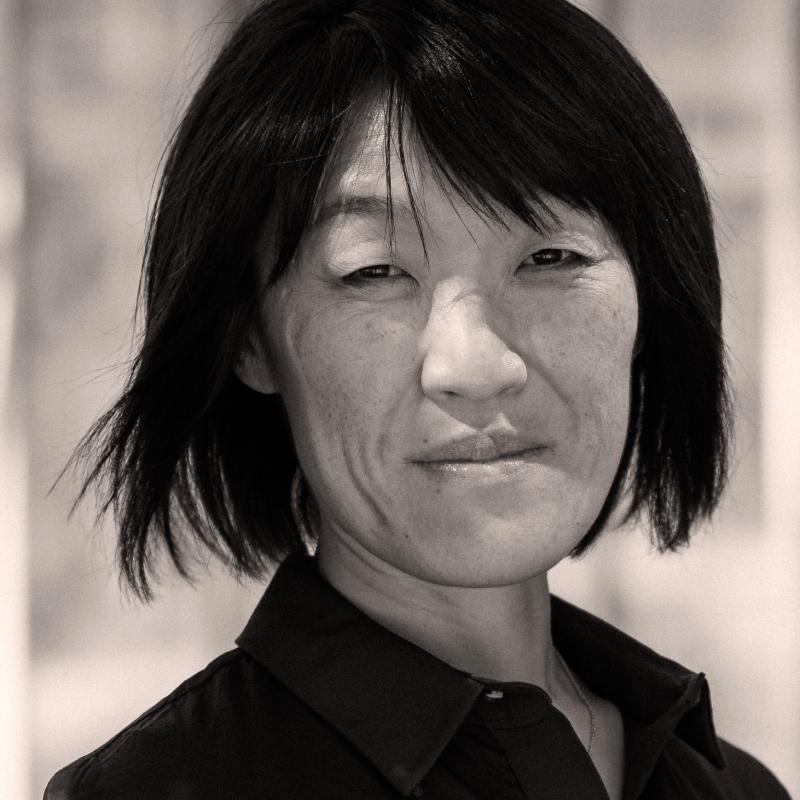 Dr. Rana Khankan
khankan@ucla.edu
Life Sciences
Hedrick Hall
Dr. Suzanne "Seppy" Seplow
suzanne@orl.ucla.edu
Education
Hedrick Hall
Asst. Vice Chancellor, Student Development

Dr. Suzanne L. Seplow (aka Seppy) is a fellow Bruin, receiving her Ed.D. in Educational Leadership here at UCLA. She is currently the Executive Director, Residential and Student Life.

Focusing on learning communities and environmental influences, Dr. Seplow specializes in maintaining living/learning communities that foster positive impacts on student learning.

Suzanne earned her Bachelors degree in Natural Sciences and Biology, with a concentration in Education, from Muhlenburg College in Allentown, PA. She completed her Masters degree from Teachers College at Columbia University in New York City, studying Higher Education and specializing in Student Affairs.

Dr. Seplow teaches an honors service-learning class focusing on citizenship, leadership and service. She also participates in the Fiat Lux series and has taught for many years a class on sexual orientation and gender identity. In addition to these undergraduate courses, Dr. Seplow teaches identity development theory to graduate students in the Masters of Student Affairs program within the Graduate School of Education and Information Studies.

Suzanne, her partner Robin, and their two children love being part of the residential community and opening up their home to students. They enjoy participating in student programs, open discussions, cultural experiences and other learning adventures.

Her hobbies include anything sports (particularly fantasy football), card games, spending time with family and watching The Voice!

Dr. Tina Christie
tina.christie@ucla.edu
Education
Centennial Hall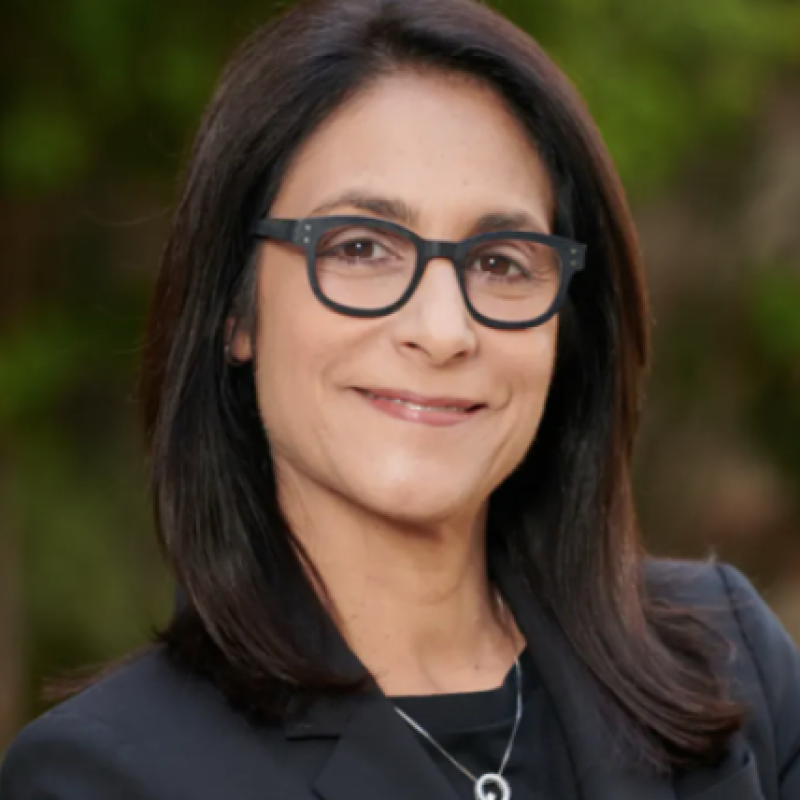 Dr. Toby Higbie
higbie@history.ucla.edu
History
Dykstra Hall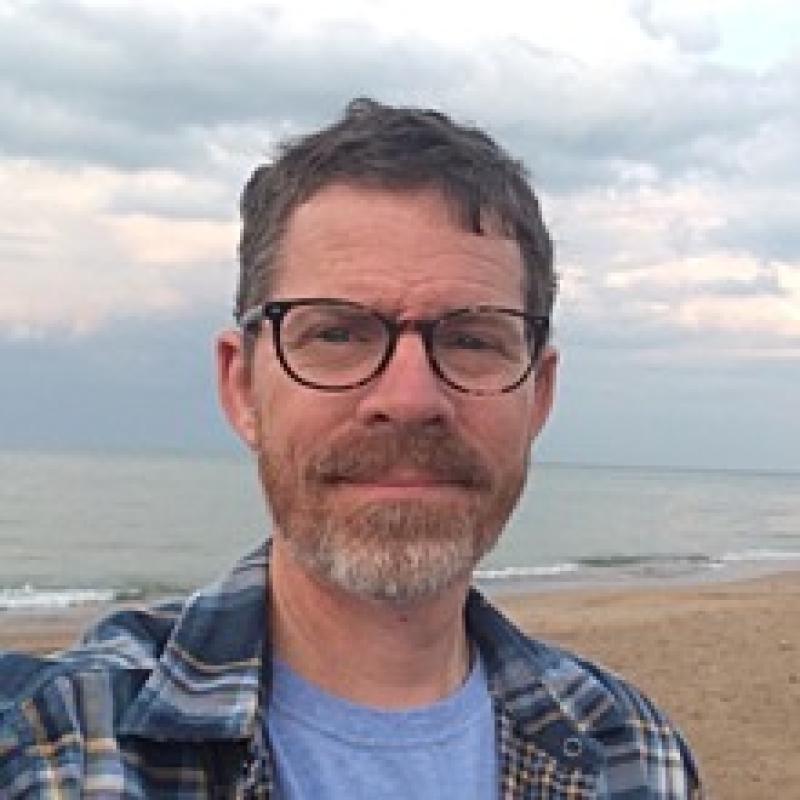 Class Collaborations
GE Cluster and Fiat Lux programs offer students an intimate atmosphere, group activities, and the opportunity to connect with fellow students while exploring a diverse array of subjects. 
UCLA's Freshman Clusters are yearlong, team-taught, interdisciplinary courses available to entering freshmen students. The Clusters offer first-year students the opportunity to study complex topics in depth, with smaller class sizes and personal access to some of UCLA's most prestigious faculty members. Students are part of learning communities of fellow students with similar interests, which helps in the transition to college. Clusters focus on big topics of timely importance ranging from the global environment to interracial dynamics. 
The Fiat Lux program is a collection of one-unit (pass/no-pass) seminars spanning the rich variety of disciplines at UCLA, several of which are taught by Faculty-in-Residence. Designed primarily for first-year students, these seminars provide an opportunity for undergraduates to learn about our world class faculty's intellectual passions and expertise. Although listed under the Honors program, all students are invited to participate. 
Keep in Touch
We host events to support your academic success! Learn more on Facebook and Instagram or reach us via email at academics@orl.ucla.edu.