Gender, Sexuality, & Society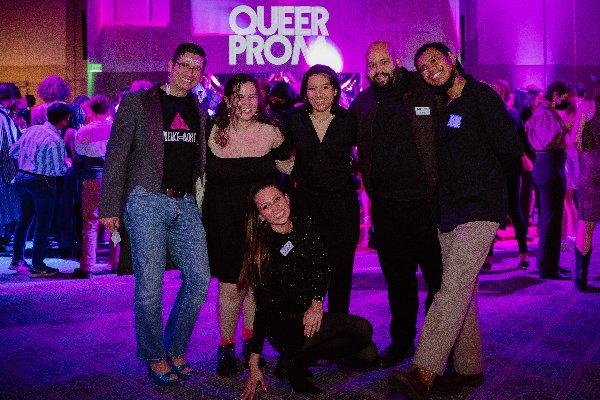 GSS residents living it up at Queer Prom: Euphoria theme
About
The Gender, Sexuality, & Society community provides a living and learning environment to raise awareness and educate students around topics of gender identity, sexual orientation, sexual health, and social justice. This community creates a safe and supportive space that welcomes and celebrates every intersection of a student's identity.
All students, regardless of identity or major, are invited to participate in the LLC as topics of gender identity and sexual orientation are discussed in a safe, inclusive, and supportive environment.
The Gender, Sexuality, & Society LLC will be located in De Neve Fir.
Recent Programs
10th Annual Queer Culture Night: Celebrate a night of queer culture and become educated on various fields such as gender studies and LGBT studies through performance and art.
GSS Talent Show: Come partake in a talent show that showcases residents' talents such as music, drama, and spoken word.
Paris is Burning Film Screening & Discussion: Watch a documentary about the New York LGBT underground ball scene and see how LGBT people use the arts as a coping mechanism from the rejection experienced in a heteronormative society.
Queer Prom: Come to this fun, inclusive prom where all students can have the typical "prom" experience in a safe, welcoming environment.
Karaoke & Queer Music Night: Come sing karaoke! Learn about different queer musicians and how queerness has influenced the music industry.
2nd Annual Queer Academy Peertorship Kickoff: Get to know your peertors, network with queer grad school students and queer alumni working professionals, engage in fun bonding activities, and learn about upcoming events and activities planned out for the Peertorship program. Sponsored by the LGBT Resource Center and Queer Alliance.
GSS Book Club: Read books by various queer authors and engage in a discussion with other residents on how these books relate to our own personal identities.
Resident Perspectives
"I have learned quite a bit living on this floor and it has challenged me in new ways."
"It's been a privilege to live in the Gender, Sexuality, and Society Theme Community in every sense of the word."
GE Cluster for Freshmen
As a first-year student in this LLC, you may want to enroll in Cluster 72: Sex: From Biology to Gendered Society. Being part of the Cluster will allow you to bring your experiences from your LLC into the classroom with fellow LLC students. Cluster 72 draws on several disciplines - from biology, anthropology, sociology, philosophy and literature - to develop a layered understanding of the interplay between sex and gender and the way our experience of each affects our understanding and experience of the other. You can find out more about the Clusters at the workshop on the First Year curriculum at your Orientation session, and your summer New Student Advisor can work with you to get you enrolled in Cluster 72.
Campus Partners
Hammer Museum
LGBT Resource Center
Williams Institute
LGBTQ Studies Department
Affiliated Student Organizations
Pride Admit Weekend
Queer Alliance
Questions?
Email us at livinglearning@orl.ucla.edu