Interfaith
New for the 2022-2023 Academic Year!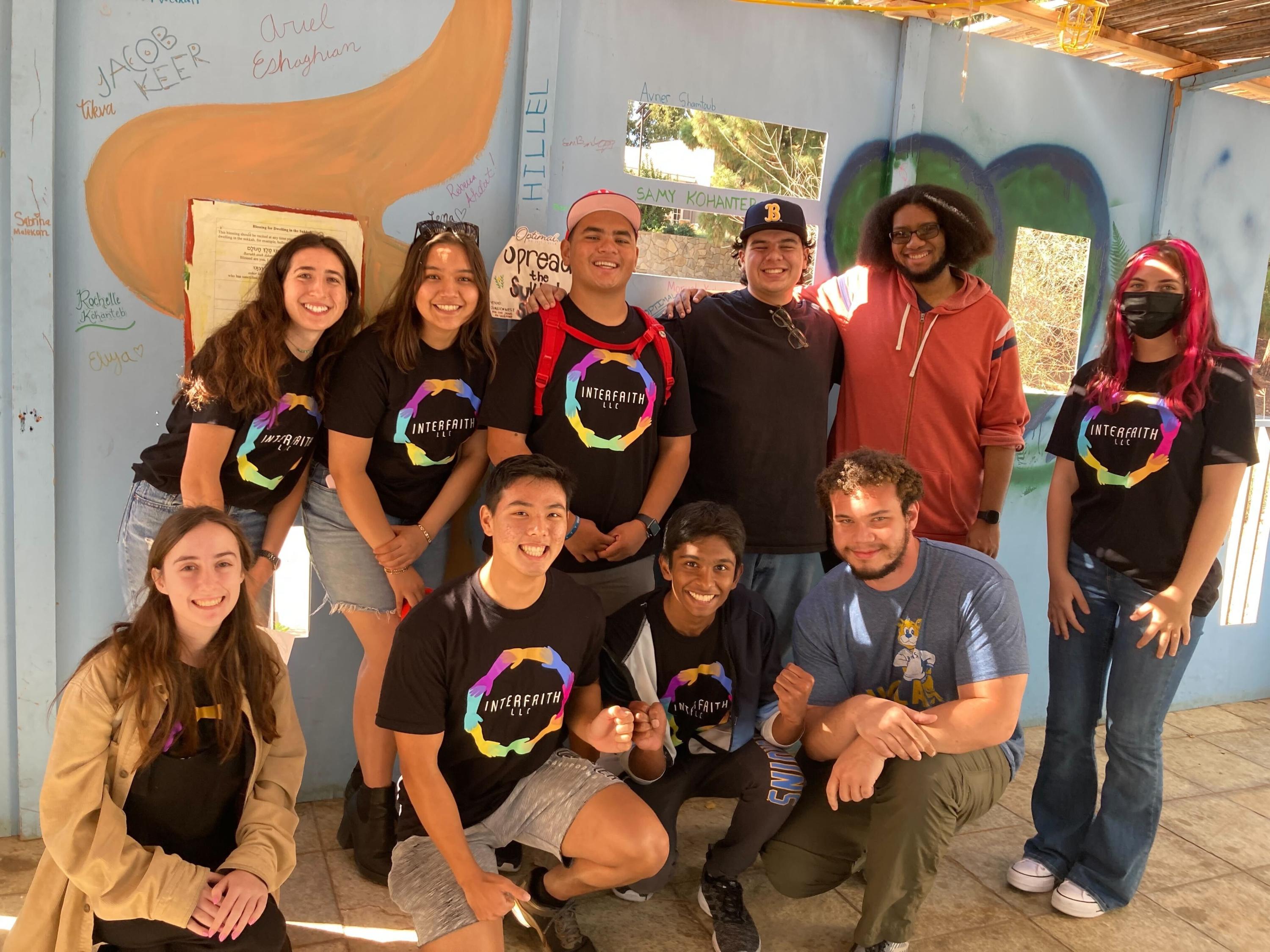 The Interfaith Living Learning Community (LLC) is a space for students to engage with the principles, traditions, and practices of spirituality and religion to create a diverse vision of faith. Students in this LLC will partake in dialogue to build a better understanding of religious and spiritual traditions and practices, to celebrate the religious diversity of UCLA, and to grow in understanding of their own relationship to faith. In the Interfaith LLC, students will build a community from a place of mutual respect, curiosity, and service and can look forward to thought-provoking discussions, volunteering in the community, a deeper understanding of many faiths, and religious holiday celebrations. All students are welcome to join, regardless of their spiritual or religious practice or if they identify as agnostic, atheist, seeking, or not practicing.
Please note: religious identity will not be factored into roommate placements or placement onto the floor.
The Interfaith LLC will be located in De Neve Acacia.
GE Cluster for Freshmen
As a first-year student in this LLC, you may want to enroll in Cluster 27: Global Islam. Being part of the Cluster will allow you to bring your experiences from your LLC into the classroom with fellow LLC students. Cluster 27 draws on the social sciences and humanities to guide students in the interdisciplinary study of global Muslim communities. Students will also learn how about how to analyze global religions through the diverse lenses of anthropology, history, language, and sociology and will learn how to critically engage with representations of Islam and Muslims in public discourse. You can find out more about the Clusters at the workshop on the First Year curriculum at your Orientation session, and your summer New Student Advisor can work with you to get you enrolled in Cluster 27.
Questions or want to learn more? Contact livinglearning@orl.ucla.edu.